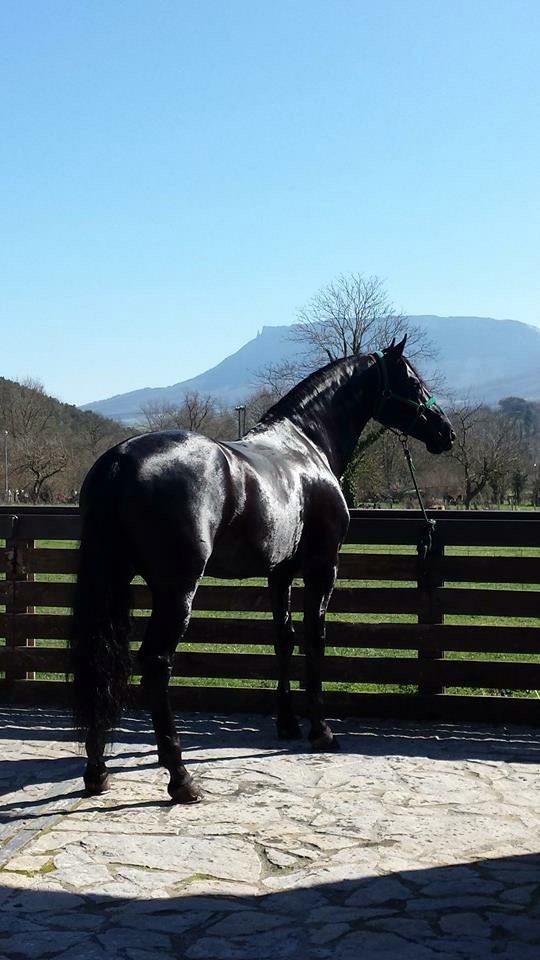 GASPAR DE VALLE
GASPAR DE VALLE
Stallions at Stud
Gaspar De Valle – Stunning 9 year old Black PRE Prix St. George stallion standing at 16 3hh, modern athletic type perfect for creating a larger dressage horse with your mare. Gaspar is a gentle giant who has a proven dressage record in Spain. Competing many times and successfully so in the ANCCE Dressage Cup at the World Championship.
Gaspar has also had some success in the show ring coming 1st and 2nd in the shows he attended.
Available by AI only.
£650 NFFR
Stud Card
Pre:

Codigo:

DOB:

Apto:

Yes
GASPAR DE VALLE Images
Watch our video of GASPAR DE VALLE
Unfortunately there is currently no video for GASPAR DE VALLE. Please check back soon or contact us for more information.