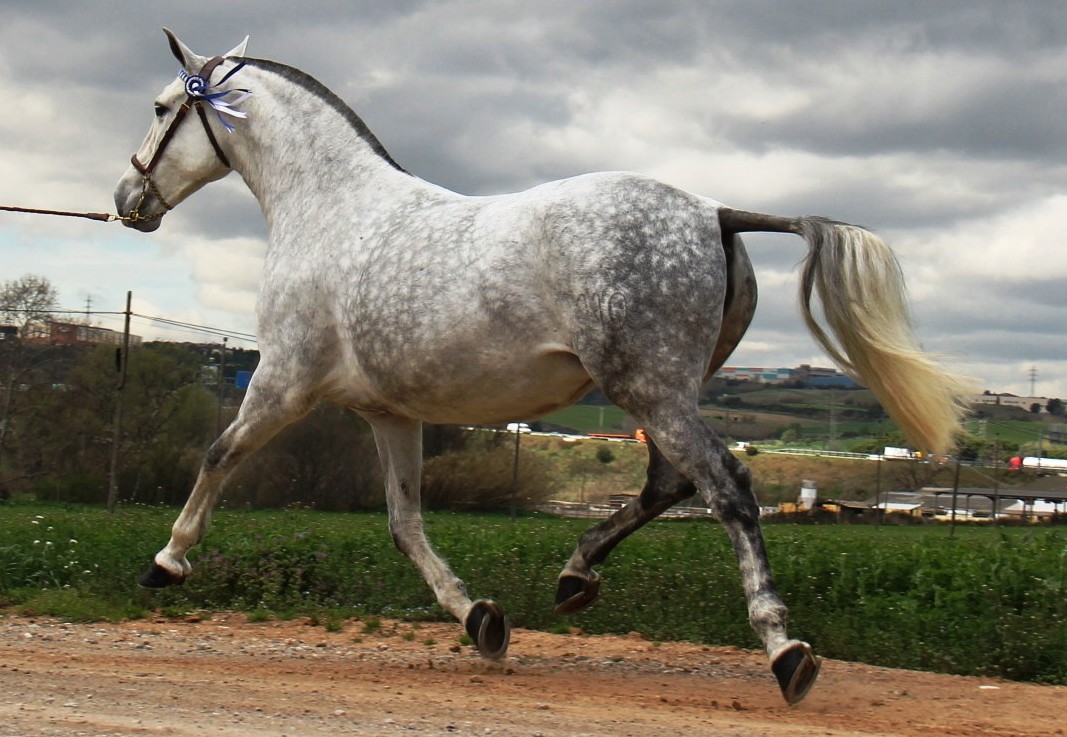 REMACHITA MAYNOU IV
REMACHITA MAYNOU IV
Broodmares
REMACHITA IS A FANTASTIC EXAMPLE OF A PRE HORSE, SHE HAS COMPETED AND WON IN MANY MORPHOLOGICAL COMPETITIONS. SHE IS CALIFICADO GRADED AND SHE HAS BEEN AWARDED THE JRR STATUS FOR MORPHOLOGY MEANING THAT SHE IS RECOMMENDED FOR BREEDING HORSES FOR MORPHOLOGICAL EXCELLENCE.
Stud Card
Pre:

Codigo:

DOB:

Apto:

CALIFICADO
Sire:

Dam:

Breeder:

YEGUADA MAYNOU
REMACHITA MAYNOU IV Images
Watch our video of REMACHITA MAYNOU IV
Unfortunately there is currently no video for REMACHITA MAYNOU IV. Please check back soon or contact us for more information.